Integrating with Localytics
Tapstream Advanced users can integrate their Tapstream data with Localytics. Doing so will allow you to add Tapstream source and attribution information to your Localytics-tracked users.
To enable the Localytics integration in your Tapstream account, login to your Tapstream dashboard and press the gear icon. From this menu, navigate to your Configuration page.
Press + Add Analytics Integration, and choose Localytics from the dropdown. Fill in the form that appears:
Package name or iTunes ID: Enter your Android app's package name, com.mycompany.myapp, or your iOS app's iTunes store ID, like 512068016
App platform: Enter exactly android if you're adding an Android app, or ios if you're adding an iOS app.
Localytics attribution ID: Enter your Localytics attribution ID, which you can find in the Attribution section of your Localytics dashboard.
Your app's package name or bundle ID: Enter your app's package name (Android) or bundle ID (iOS). This is case-sensitive. On both platforms, this will look like com.mycompany.myapp.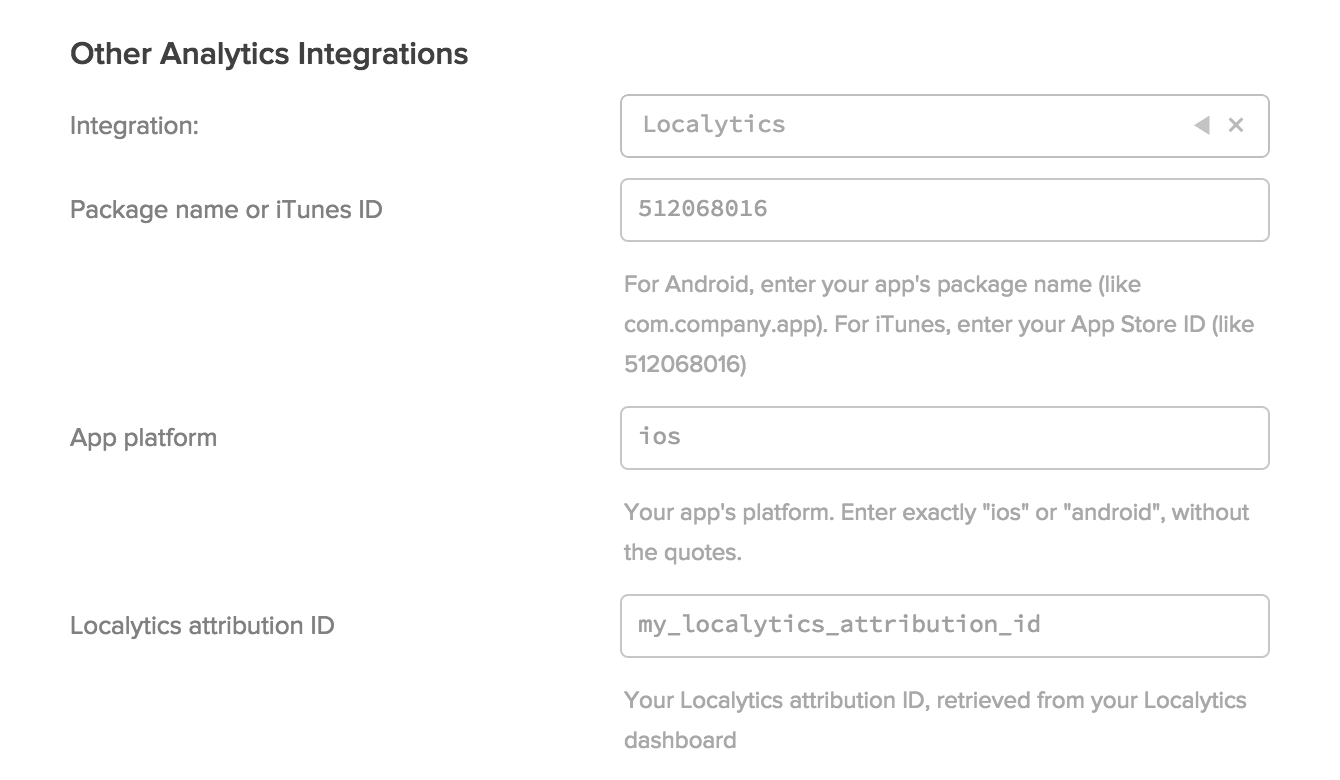 Press Save changes to finalize the integration.
You're done! Your Localytics dashboard will now contain attribution data from Tapstream any time Tapstream is able to determine a user's source.