Integrating with Mixpanel
Tapstream Advanced users can integrate their Tapstream data with Mixpanel. Doing so will allow you to add Tapstream source and attribution information to your Mixpanel distinct IDs.
To enable the Mixpanel integration in your Tapstream account, login to your Tapstream dashboard and press the gear icon. From this menu, navigate to your Configuration page.
Press + Add Analytics Integration, and choose Mixpanel from the dropdown. Then, provide your Mixpanel token in the form that appears.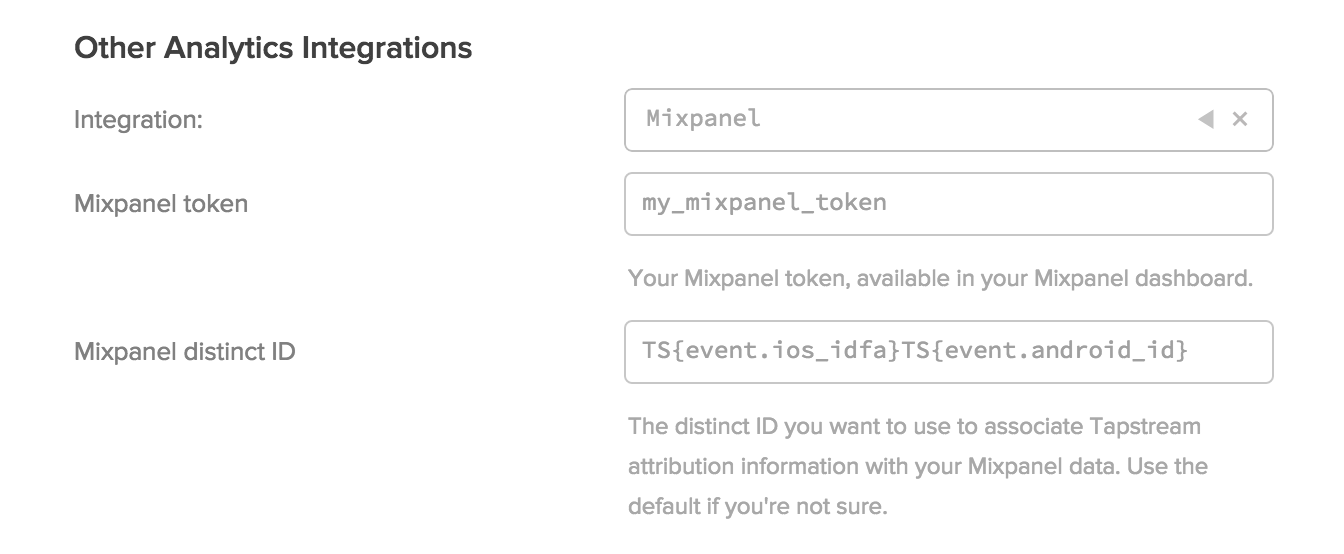 In the Mixpanel distinct ID field, provide a Tapstream postback macro that renders to the distinct ID you use to identify your Mixpanel customers. This can be a custom event parameter (refer to your platform-specific SDK docs for more info), or a hardware identifier. If you're not sure, use the default.
Press Save changes to finalize the integration.
You're done! Your Mixpanel distinct IDs will now contain attribution data from Tapstream any time Tapstream is able to determine a user's source.